We are selling the city building land for a good price, 3/4 of the following plots 1972/33, 1637/2, 1634/4 and 1634/5 (marked with 1,2,3 and 4 on the map according to the old survey) - total area of 22,500 m2, located within the enlarged land consolidation plot 4547/1, land have no limitations, according to GUP Palilula - Economic zone, construction is allowed.
For information about location
click here.
Price 50 euro/ m2.
Location - the plots are located 5.5 km from the Pancevo bridge on the road Belgrade - Pancevo on the left side of the highway.
Address - City of Belgrade, Municipality of Palilula, k.o. Ovca, l.n.3402, ul.Pancevacki put bb.
Three plots 2, 3 and 4 are directly next to the Pancevo highway E70, plot 1 has access via a side road. At 100m from plot 3, towards Belgrade, there is a traffic light on the illuminated highway for the direction Belgrade - Pancevo.
Transportation - BUS stop, at 100m, right behind the traffic lights on highway E70 Pancevo - Belgrade. DOWNTOWN Belgrade is at distance 10km. TRAIN station Pancevo is at distance 6km. Ineternational AIRPORT "Nikola Tesla" is at distance 25km, with ring highway to highway E70/A3.
Infrastructure - Electricity, water, telephone network (internet) connections about 100m from the plot 3.
Call 381-64-3003679, 381-63-8367212, 381-62-379011, +016474002682 or 381-10-319223 for more information.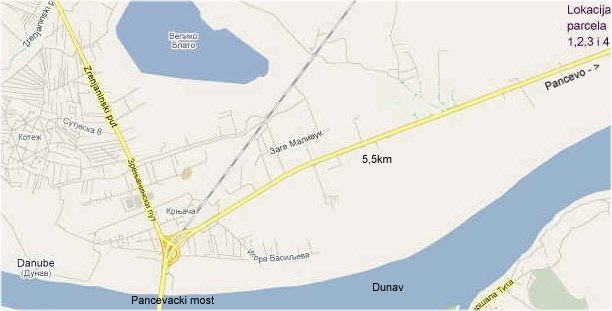 View from the direction of Pancevo, at distance are the houses, address Pancevacki put no. 121 to 135 behind plots 1,2,3,4.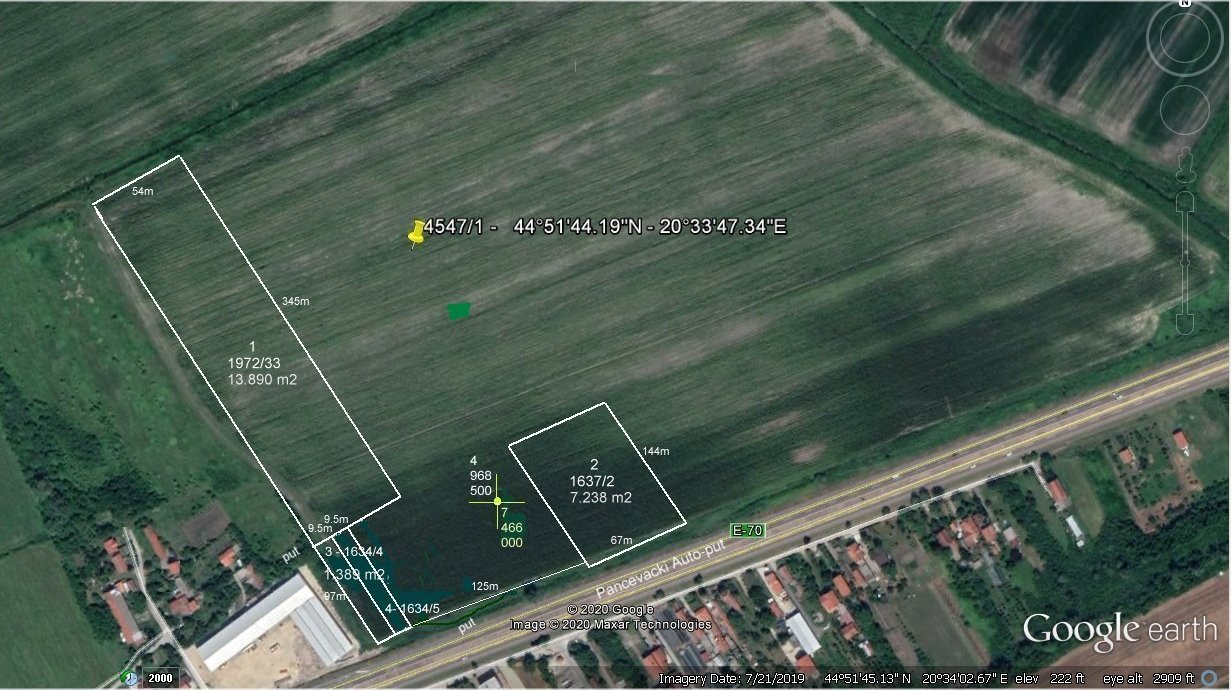 Satellite image with reference GPS and Gauss-Krieger coordinates and dimensions - October 2019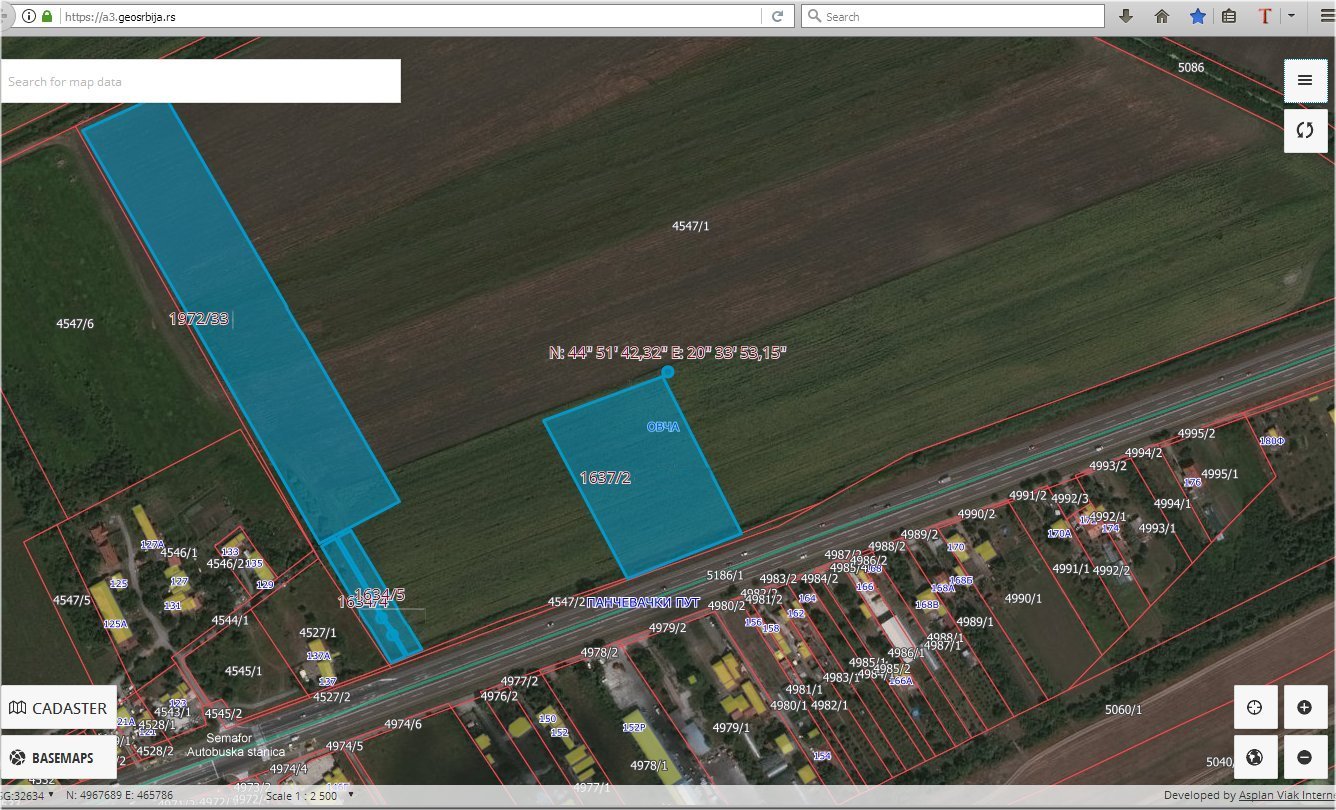 Geo Serbia with exact coordinates in the scale 1: 2500 - April 2018
This page was last updated on 09/30/21.